Follow the steps to add Dialogity chat to a site powered by WordPress.
1. Create account
If you don't have your Dialogity account yet, create it at https://app.dialogity.com/registration
2. Get the Dialogity code snippet
Log in to the Dialogity admin interface, and go to the "Install" menu. Fill out the fields like color, chat header text, welcome message according your preferences than copy the code snippet from the bottom of the page (selected with blue on the image below).

3. Install "Header Footer Code Manager" WordPress plugin
Search for the "Header Footer Code Manager" plugin in the "Add Plugins" menu.

Install and activate the plugin.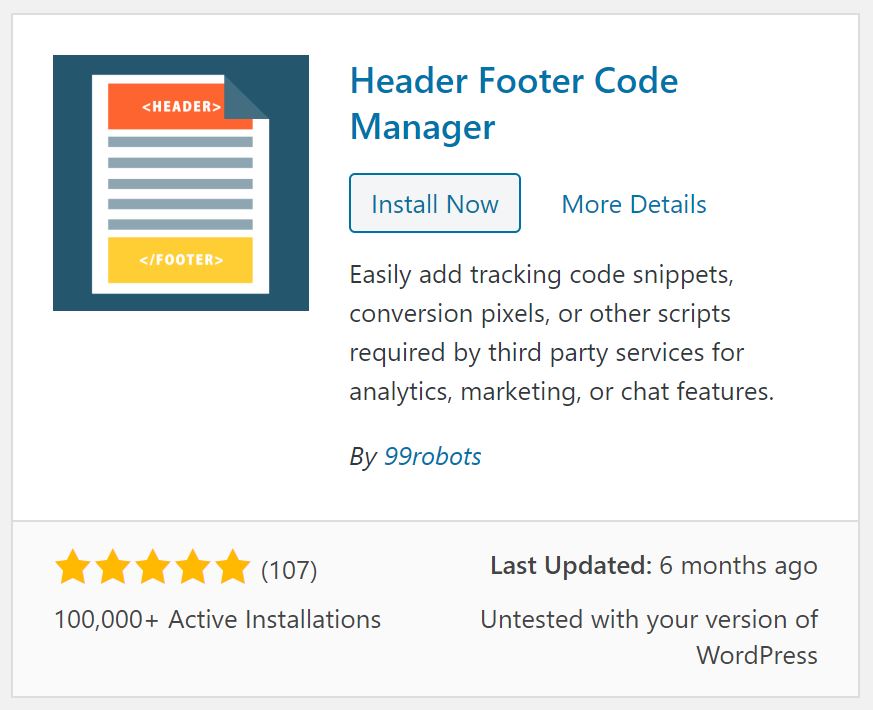 4. Create a new snippet in HFCM (Header Footer Code Manager)
Go to the HFCM menu.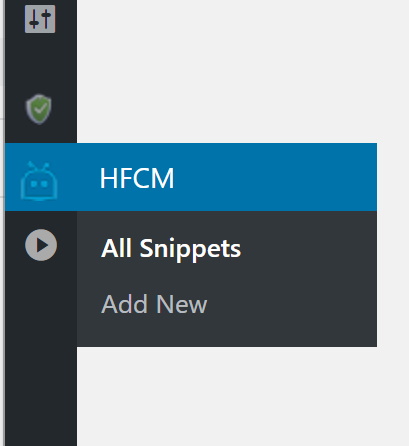 Click "Add new snippet".
Fill the inputs as on the image below and click "Save".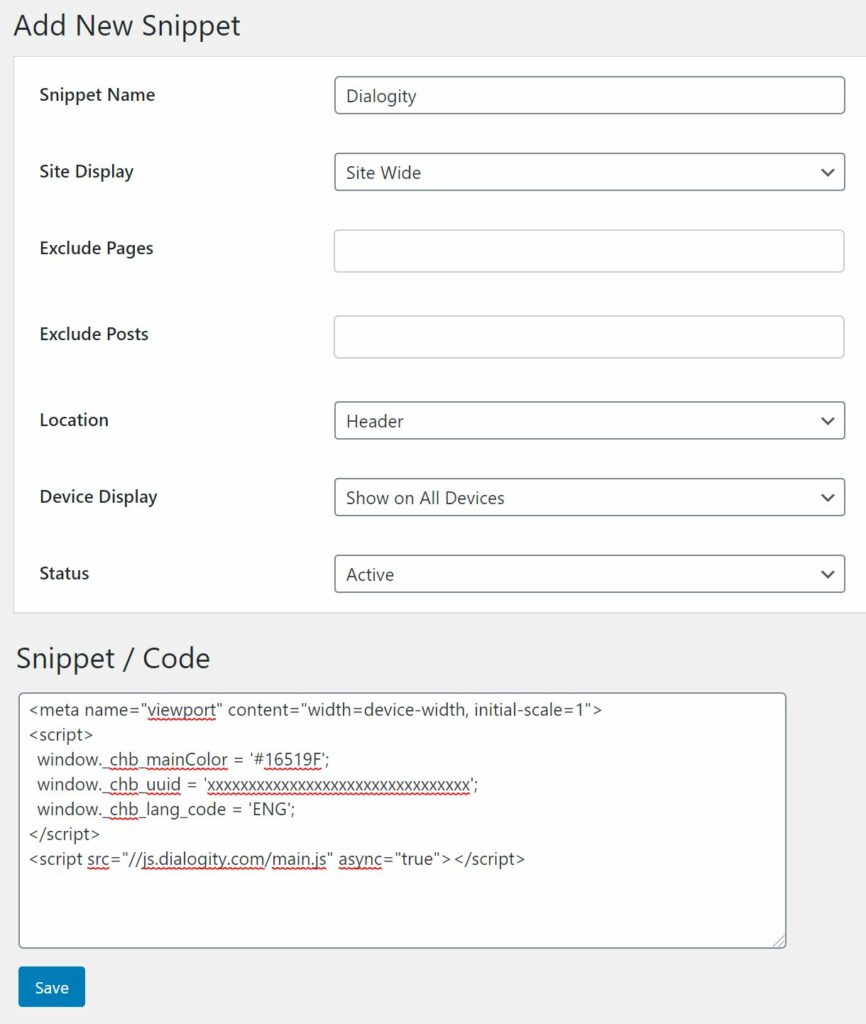 The code snippet is the one copied from Dialogity "Install" menu in (2.).